About this Story
Title
The Zygon Inversion
Series No.
Episode No.
Series Nine
Episode Eight
Broadcast Dates
7th Nov 2015
Overnight Ratings (UK)
4.13 Million
Doctor
Twelfth Doctor
Companion
Clara Oswald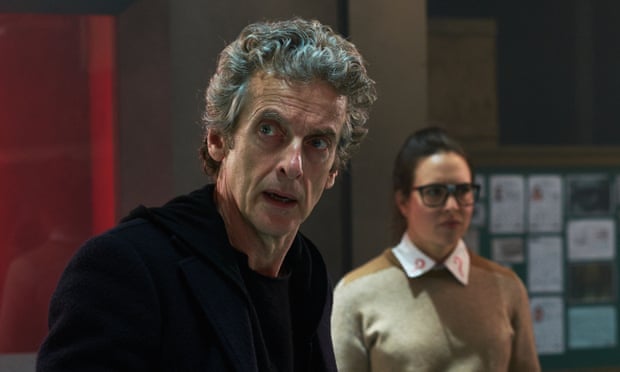 How did the Doctor and Osgood escape
from Bonnie's missile?
The Reaction
Highlights
That Speech - For me, that could possibly be Capaldi's era defining moment. It was brilliantly acted and written to give the Twelfth Doctor his best moment in the series so far.
Clever Twists - The plot surrounding the Osgood boxes was crafted well, as well as the reveal of Kate's survival of last week's cliffhanger.
Jenna Coleman - The scenes between Clara and Bonnie/Zygella were great. The tension was built up perfectly and the threat was believable. Coleman acted the two characters to perfection too, showing a great range in her abilities.
Osgood - Her dynamic with the Doctor is great, but as much as I'd love her to be the next companion, it is looking unlikely. Oliver's role in the scene with the half-disguised Zygon was one which confirmed her ability to be a great companion to the Doctor.
Imbecile's Gas - Just one of several good references to the past, alongside Kate giving the Zygon "five rounds rapid"
Bonnie is faced with an impossible
choice that could change life for both
humans and Zygons forever
Low Points
The Doctor's Names - Doctor Disco, Basil, Doctor Puntastic. "No, it's just The Doctor!"
Quote of the Week
Doctor:
"I forgive you."
Thank you for reading! Drop a comment with your thoughts or suggestions! They will be greatly appreciated!